Da Nang locates in middle of Viet Nam. This dynamic city is the most-visited places in Vietnam. There are many attractions and amazing things to do in this city. However, you may not know what to do, where to visit when you first arrive here. Thus, let's explore top 10 Da Nang attractions collected by iTravel88 in this post.
1. Ba Na hill, Golden bridge
Sunworld Ba Na hill is in the south-west of Da Nang city. It locates in Hoa Vang district where is 25km from the city centre. Ba Na hill was built under French colonists when Viet Nam was still a part of French Indochina. Nowadays, this place is the most-visited attraction in Da Nang.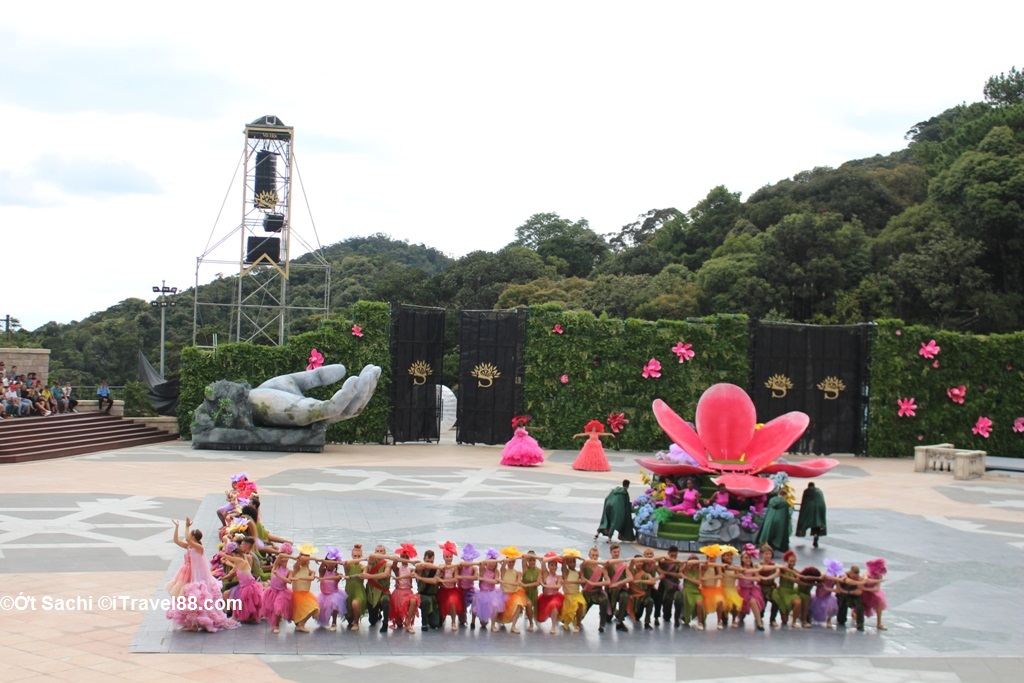 There are many impressive construction in Ba Na hill namely: French village, Flower Garden, Linh Ung Pagoda, Wine cellar and so on. In which Golden bridge is the most famous one. The bridge is placed in 2 giant hands that makes it an unique architechture. In 2018, CNN, BBC, Reutrers, … vote Golden bridge as one of the must visit destinations in the world.
Therefore, don't forget to check-in this bridge as you arrive to Da Nang.
2. My Khe beach – Da Nang attractions
Da Nang is a coastal city. So it doesn't surprise that the city has many nice beaches in which My Khe is the most beautiful one. It locates near to Vo Nguyen Giap road – the biggest coastal road in Da Nang. Thus, it's very easy to go there.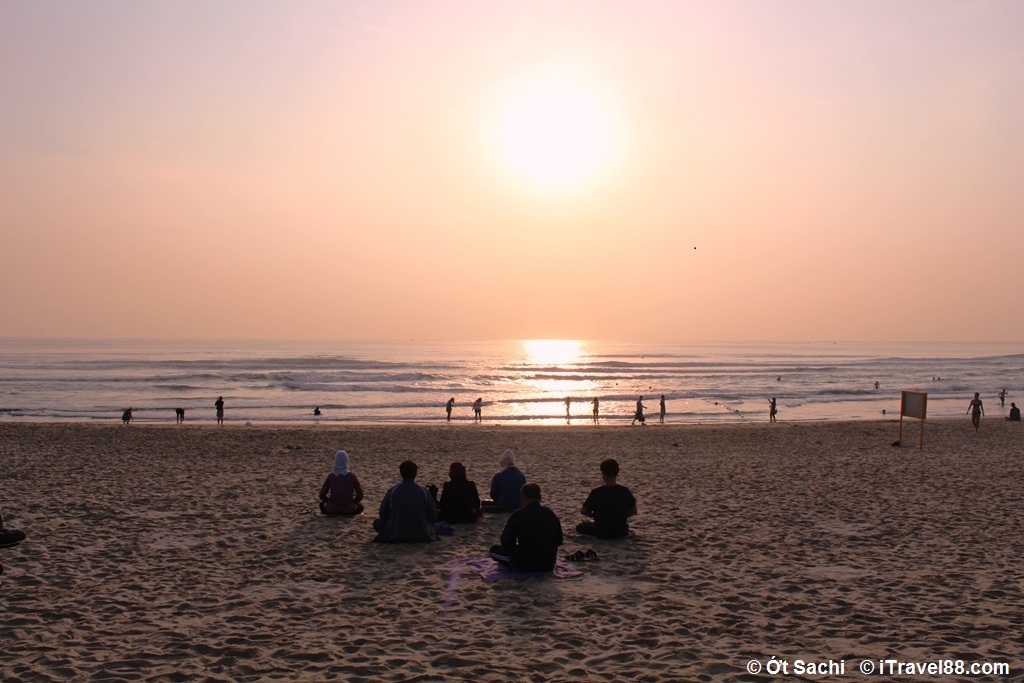 The beach is around 900m long with white sand, blue water that attracts many tourists. Beside swimming, there are many exciting activities here such as: beach volleyball, surfing, jet-skiing, parasailing,… That is reason why the beach is the most crowded beach in Da Nang city these days. So please come here and enjoy your time.
3. Bridges crossing Han river
Da Nang has an interesting nick name is "City of Bridges". This is because there many bridges crossing over Han river namely: Han bridge, Dragon bridge, Thuan Phuoc, Tran Thi Ly and so on. Among them Han bridge is the most famous one. It takes pride in being the first swing bridge in Viet Nam.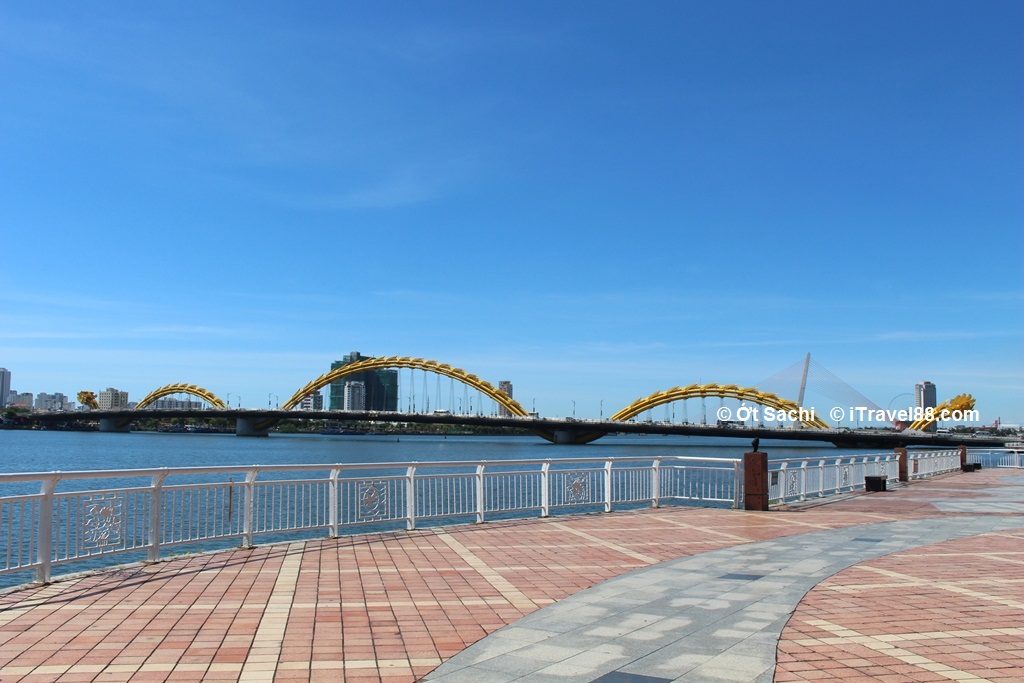 In the past, big ships couldn't go through Han river until midnight. It was the time Han bridge would rotate to allow shipping traffic to pass along the river. Nowadays, there are many bridges crossing the river but only Han bridge can swing itself.
Therefore, large ship have to go other way. Luckily, Han river still turns around for tourists every weekend midnights. So don't miss this awesome activity when you're in Da Nang.
4. Son Tra Peninsula
Son Tra Peninsula is only 10km to the North-east from centre of Da Nang. If see on the map, the Peninsula looks like a shield protecting the city from storms coming from East Sea. The mountain is approximate 700m high. So it's the best place to have an overview of Da Nang City.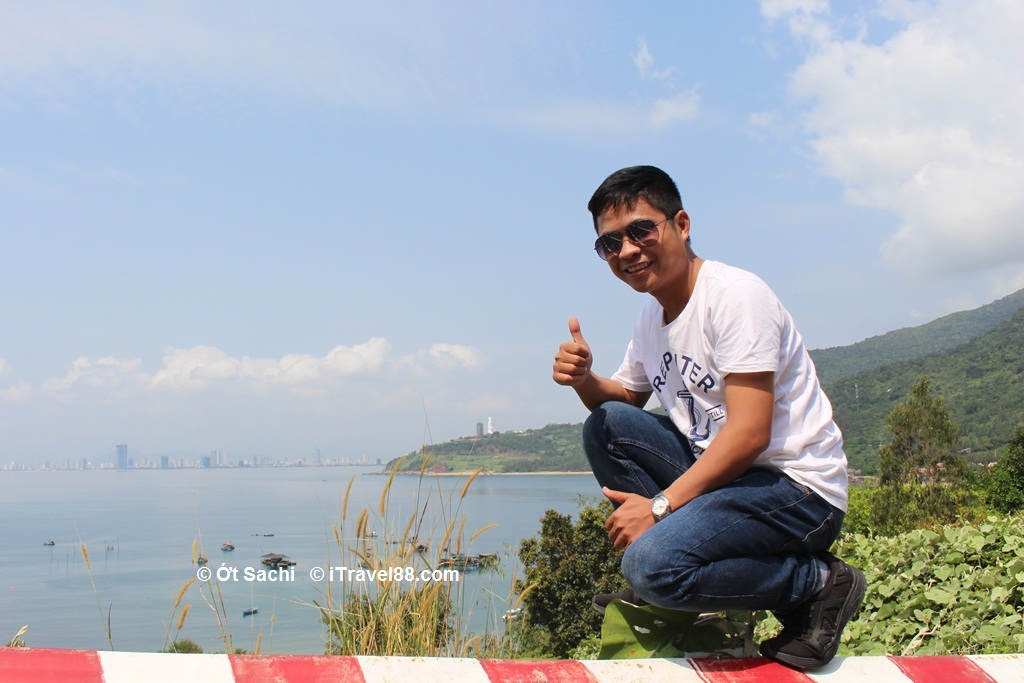 In addition, Son Tra is national natural preservation area with more than 30km² of natural forests. It's home of plentiful plants and fauna as well as the attractive scenery. Once come here, you'll have opportunity to enjoy beauty of nature and find relaxing moment. Let's come and feel yourself.
5. Linh Ung pagoda
There are 3 Linh Ung pagodas in Da Nang. Among them, the most famous one is in Son Tra peninsula. Therefore, you can visit this pagoda when arrive to the peninsula. The pagoda is so famous for huge statue of Lady Buddha with 67m high facing to the sea.
Thus, local people believe that the Lady will keep an eye and protect fishermen from storms when they go to the sea. There is a lovely courtyard in front of the statue with various kind of bonsai trees. Moreover, 18 statues of aghast showing their expression attract tourists. It is such a good place for your photos.
When light turns on in the evening, the Lady buddha becomes outstanding in night sky. Hence, it's easy to recognise the statue and pagoda as well in night sky.
6. Da Nang museum of Cham sculpture (Cham museum)
In the past, Central of Vietnam belonged to Champa Kingdom. Later on this empire became weak before being a part of Vietnam under Nguyen dynasty. Nowadays, many temples of Champa kingdom are still well-conserved in my country.
Cham museum was one of the first museum constructed in Viet Nam by the French. The main building was built in 1915 that means it's 106 years old until now. Inside the museum, visitors will have chance to see more than 400 artifacts, sculptures that reflex lively Champa civilization from 5th to 15th century.
It can say that the museum is a must-see place for tourists who're interested in discovering the sculpture and heritage of Central Viet Nam
7. Da Nang Cathedral (Pink church)
Da Nang Cathedral was built in 1923 and officially open one year later. It was another construction under French colonists when Viet Nam was still a part of French Indochina. The original purpose was to serve French Catholics who lived in Da Nang at that time.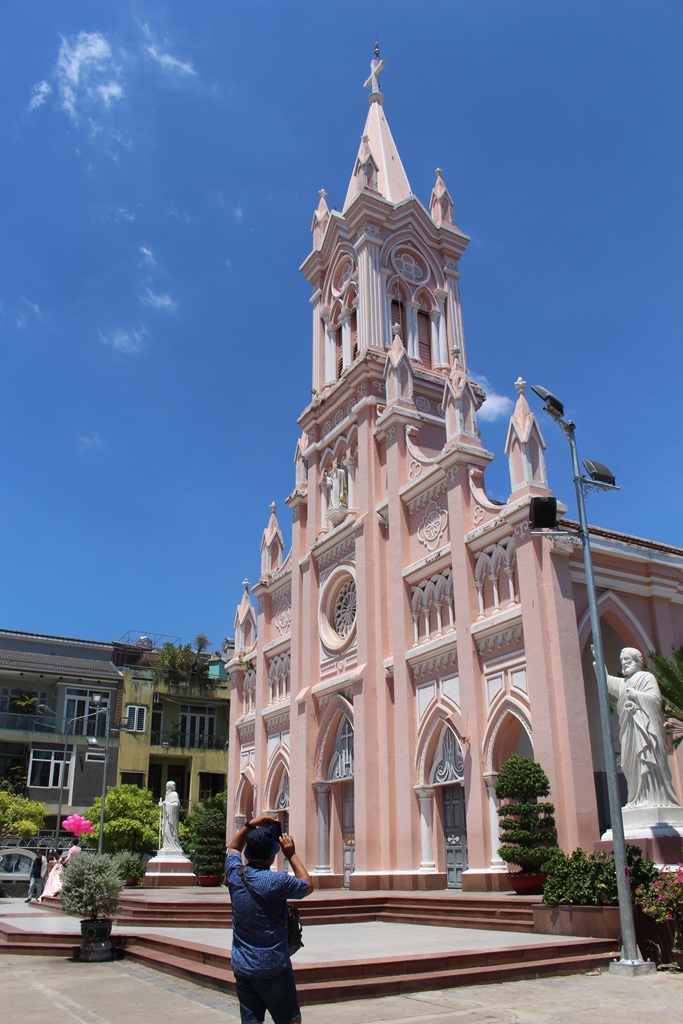 Similar to Joseh Cathedral in Ha Noi, this church was designed with Gothic styles. Because it has pink color, people often call it "Pink church". Inside the church, there are holy pictures and statues illustrated the Bible events the same as Western churches. These days, it is a favourite prayer point of many parishioners every Sunday.
It can say that Da Nang Cathedral is a wonderful religious site. Besides discovering beauty of landscapes, it's worth visiting here in order to explore spiritual life of local people.
8. Marble mountains Da Nang
Marble moutains or Ngu Hanh Son includes 5 moutains represent for 5 elements: metal – wood – water – fire – – earth composing universal as Vietnamese belief. There are many glamorous sightseeing here such as Huyen Khong cave, Ba Tho cave, Vong Giang Dai Tower and another Linh Ung pagoda.
As you enter these caves, you might be surprised at the beauty of inside caves. The rosin with strange shapes was naturally made through hundred years. Besides, it has some old buddha statue.
Notice that you have to climb and walk a lot when visit Marble mountains. So it's better to wear a walking shoes or sport shoes.
9. Hoi An ancient town
Hoi An ancient town is only 30km far away from Da Nang. Hence, travelers always combine to visit the town when they come to Da Nang. Hoi An was an important trading port since 16th century. With the appearance of Japanese, Chinese and western merchants, it became a crowded international commercial trading port in ASIA.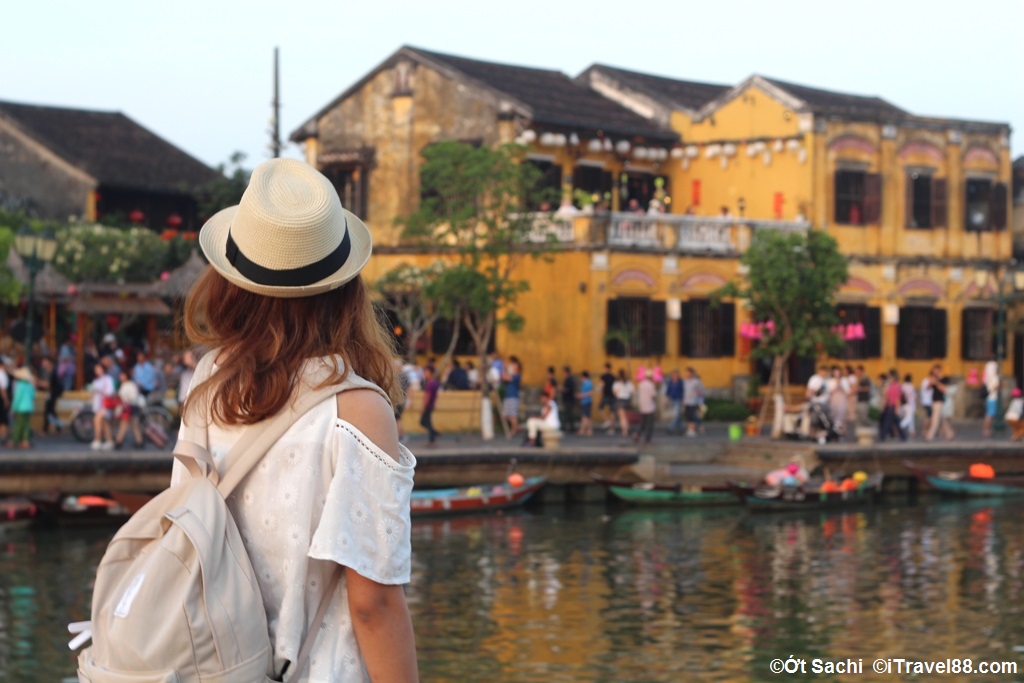 Nowadays, the lovely town still preserve its original beauty with many ancient houses, pagodas. In which "Chua Cau" (Covered's bridge pagoda) built by Japanese is the most attractive one. This building also appears in 20.000 VND note.
In the evening, Hoi An becomes colorful with light of laterns and flower lights in Thu Bon river. Let's come here to immerse yourself in this festival atmosphere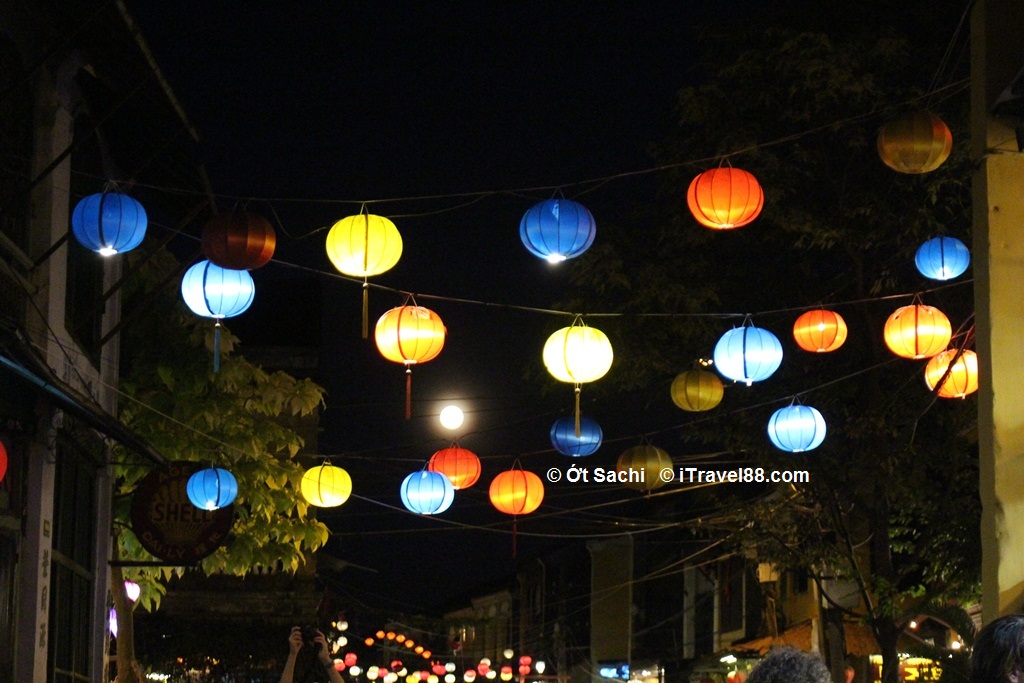 10. Hai Van pass
Hai Van Pass is one of the most scenic hillside roads in Vietnam. Its name means "Sea Cloud". The pass is about 20km long and 500m high over sea level. Therefore, it resembles a huge dragon lying between Da Nang city and Hue province.
There are an old entrance gate name "Hai Van Quan" and a fortify in the peak. They were built under Nguyen Dynasty. Although these constructions are partly damaged, it still attracts many tourists. In addition, from here, you can see two beautiful bays that is Da Nang bay and Lang Co bay in Hue. It looks like a landscape painting.
It takes about only one hour to go there from centre of Da Nang. Hence, please take time to conquer this lovely pass.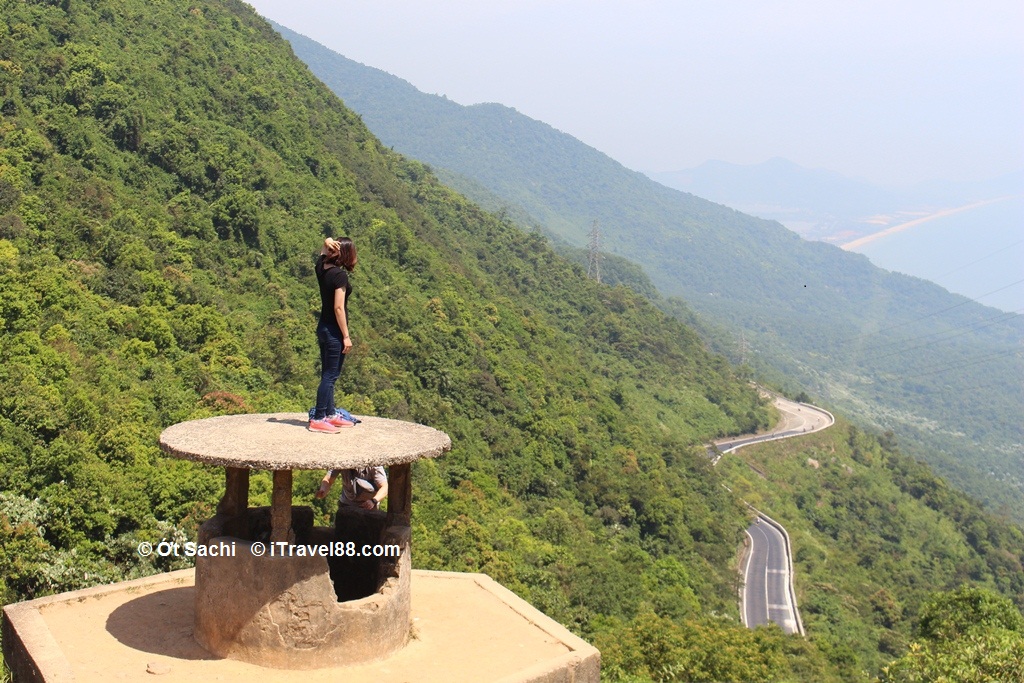 This is Top 10 attractions in Da Nang collected by iTravel88. Please let us know your impressive places in the comment box or via my fanpage. If you feel the post useful, please like and share this post to spread this useful information. And don't forget to come back my blog to see amazing Vietnam destinations.
If you find this post interesting, please support me to maintain blog's operation by giving me a coffee! Thank you!
Don't miss: Top 10 best places to visit in Ha Noi
You also like this: My road to become a travel blogger from a low tech girl
Recent posts: